WHO WE ARE
The Bond Board is a registered charity that exists to reduce homelessness by getting people on low incomes into private rented accommodation.
We provide Bond Guarantees for tenancies which take the place of cash deposits and provide security for landlords. Additionally, we offer a range of support services for tenants and landlords designed to make a tenancy more manageable and sustainable for everyone.
We have been operating in Rochdale and Bolton since 1993. Increasingly, we are joining initiatives across Greater Manchester.
Our funders include The National Lottery Community Fund, Lloyds Bank Foundation, the Nationwide Foundation, Rochdale and Bolton Councils and Greater Manchester Housing First.
GET INVOLVED WITH THE BOND BOARD
There are many ways you can get involved from volunteering and fundraising to donating money or essential items for the homeless. Click the button to see more ideas for helping out.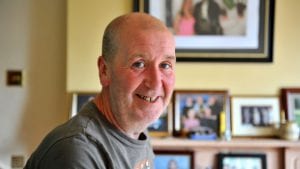 SEE OUR LATEST NEWS AND EVENTS
Find out what we've been up to in the latest Bond Board News.