Frequently Asked Questions. The Bond Guarantee
Help to find a new home
If you are homeless or threatened with homelessness, you are likely to be under a lot of stress, worrying about where you are going to live and perhaps not knowing what to do or where to start. We're here to help. Scroll down for information about looking for a home and The Bond Guarantee.
They're not just going to help you with housing, they're also going to give you support and if other people need support, then you should ring The Bond Board because they always answer with an open ear. Without The Bond Board, I'd definitely be homeless
WHERE TO START?
If your current landlord has asked you to leave your home, don't move out before you have got advice. Contact us for advice HERE
If you have nowhere to stay tonight or need temporary accommodation, contact your Council's Homeless/Housing Options team (details below). They can also help your with advice about applications for Social Housing, for example with a Housing Association.
Check to see whether you might be able to get help with a Bond Guarantee (details below).
Find advice about looking for a private rented property HERE
Find answers to Frequently Asked Questions about The Bond Guarantee below.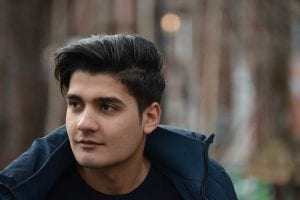 QUID'S IN COFFEE MORNINGS-ROCHDALE
Come along to our free 'Quid's In' coffee mornings every fortnight in Rochdale town centre. Get help with looking for a home or any problems with your private rented tenancy and have a free brew (or two!) with us.
Our coffee mornings are free, friendly and informal. Even if you don't need advice, you can still come along if you just fancy a chat.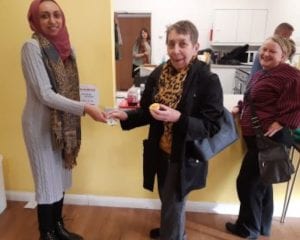 Christine's homeless story