Our ethos
The Bond Board has been operating since 1993. Our ethos is centred around developing innovative, solution-focused services for homeless households to create a positive difference to the lives of our service users. At the heart of what we do lies a commitment to reach out to the most excluded and disadvantaged people. We don't give up on those who have given up on themselves or waiver in our belief that, with the right support, everyone has the ability to learn, grow and develop.
Our vision is to achieve a safe, accessible, just and sustainable private rented housing sector for people on low incomes.
I enjoy being trusted to manage my own workload, being involved in developing the service and the support and opportunities there are to develop my career.
THE BENEFITS OF WORKING AT THE BOND BOARD
We offer:
27 days holiday plus bank holidays increasing on an annual basis after the second year of continuous service, rising to a maximum 32 days per annum plus bank holidays.
Flexible working hours and enhanced family friendly policies.
Free regular eye tests and flu jabs.
Significant opportunities for learning, training and development.
An opportunity to be part of a supportive, knowledgeable and welcoming team.
Investment in staff as assets to the organisation.
Involvement in shaping new creative ways of working.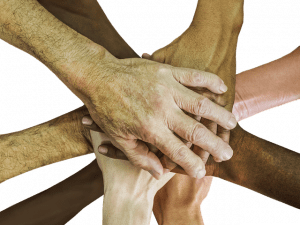 A GREAT PLACE TO WORK
What employees say about working at The Bond Board
'I started at The Bond Board as a trainee and immediately felt at home. I was supported with training opportunities to advance my skills and knowledge and by some great staff. A few years later and I'm still here! I find my job really rewarding, especially when I can help someone to move towards their goals or make a fresh start after being homeless'. Bond Board Employee.
We are extremely proud of our friendly and supportive team, who live our values and who are committed to making a difference every day. We pride ourselves in being an innovative organisation, where every team member is valued; has the ability to influence the development of our services and is given learning and development opportunities to help them achieve their full potential.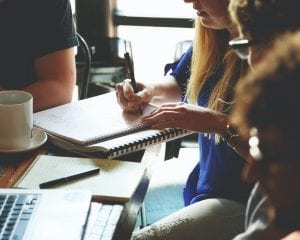 We pride ourselves on having a very committed and dedicated workforce; two-thirds of our employees have been with us for more than 5 years.
JOB vacancies
Welcome to our vacancies section, we are delighted you are looking to join The Bond Board.
We are having a period of growth and would welcome people who are passionate about making a difference to people's lives to join our expanding team.
All our vacancies are advertised below, however, if you any queries regarding a particular vacancy, please get in touch by completing our contact form.
Trustee
We have an ambitious five-year strategy to diversify our work and are seeking several new and enthusiastic trustees to join our forward-thinking board at this exciting time.  These voluntary trustee positions offer a fantastic opportunity for personal and career development, as well as provide immense satisfaction from seeing your contributions make a difference to often the most marginalised and disadvantaged groups of people.
Further details about this opportunity can be found in the recruitment pack below:
Treasurer
An exciting opportunity has arisen for a Treasurer to join our Board of Trustees.  We are looking for someone who can lead on the financial governance of our organisation as we embark on a period of growth.
Full details of the Treasurer's role can be found in the recruitment pack below: