I enjoy being trusted to manage my own workload, being involved in developing the service and the support and opportunities there are to develop my career.
THE BENEFITS OF WORKING AT THE BOND BOARD
We offer:
27 days holiday plus bank holidays increasing on an annual basis after the second year of continuous service, rising to a maximum 32 days per annum plus bank holidays.
Flexible working hours and enhanced family friendly policies.
Free regular eye tests and flu jabs.
Significant opportunities for learning, training and development.
An opportunity to be part of a supportive, knowledgeable and welcoming team.
Investment in staff as assets to the organisation.
Involvement in shaping new creative ways of working.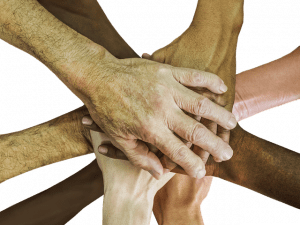 A GREAT PLACE TO WORK
What employees say about working at The Bond Board
'I started at The Bond Board as a trainee and immediately felt at home. I was supported with training opportunities to advance my skills and knowledge and by some great staff. A few years later and I'm still here! I find my job really rewarding, especially when I can help someone to move towards their goals or make a fresh start after being homeless'. Bond Board Employee.
We are extremely proud of our friendly and supportive team, who live our values and who are committed to making a difference every day. We pride ourselves in being an innovative organisation, where every team member is valued; has the ability to influence the development of our services and is given learning and development opportunities to help them achieve their full potential.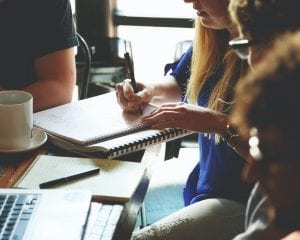 We pride ourselves on having a very committed and dedicated workforce; two-thirds of our employees have been with us for more than 5 years.
vacancies
Welcome to our vacancies section, we are delighted you are looking to join The Bond Board. All our vacancies are advertised below, however, if you any queries regarding a particular vacancy, please get in touch by completing our contact form.
Please check back here regularly as this page will be updated. You can also be the first to hear about future job opportunities at The Bond Board by following us on social media.
Facebook page: @TheBondBoard
Twitter: @bondboard
Trainee Project Workers
housing First project worker
Salary – £27,152.00 per annum
Full Time – 37 hours per week
Contract – Fixed term to 31.03.25
Location – Bolton, Bury and Rochdale
Who we are looking for
Working and delivering with a number of partners, we have a fantastic opportunity for a Housing First Project Worker to join our team as part of the innovative Housing First initiative.
About the role
Housing First is a defined approach to ending homelessness, which provides individuals with a permanent offer of independent, stable housing and open-ended wrap-around support.
The Housing First Project Worker is responsible for coordinating and providing a personalised support service to people with complex needs facing multiple exclusion in line with Housing First principles. The Housing First Project Worker will coordinate and provide a person-centred, strength-based support service in line with Housing First principles creating long-term sustainable tenancies by increasing independence and maximising connectivity with the local community.
Experience is required in delivering wrap-around intensive support to people with multiple and complex issues within their own independent tenancies in the community. You will maintain accurate up to date records on the chosen case management system of progress against individual support plans, safety plans and outcomes information. You will liaise with other agencies to facilitate access to support including Adult Social Care, Criminal Justice services, Health services, employment and training agencies.
You must be able to work flexible hours to ensure that the needs of the people using the service can be met in the evenings when needed, and on occasional weekends and bank holidays.
About you
To succeed you'll need:
Essential Criteria
At least 2 years full-time (or part-time equivalent) proven experience of empowering people with multiple, complex interdependencies (e.g. mental health, homeless, substance abuse and offending behaviour) to assess and manage risk, achieve sustainability and make positive choices.
A good understanding of the services and provision generally available for vulnerable and homeless people in crisis and experience of accessing those services and developing networks across a wide range of services, such as housing, benefits and health.
Excellent personal communication skills when working with vulnerable people and other professionals in order to build rapport, enable problem solving, promote rights and responsibilities and encourage informed choice.
A full driving licence and use of a car for work.
How to apply 
Closing date is Wednesday 22nd November 2023 at 11am. We reserve the right to close this vacancy early should we receive a sufficient number of job applications.
 Please send your CV and covering letter to jgibson@thebondboard.org.uk. You should use the Essential Criteria under "About you" to tell us in your covering letter how you fit each point.
Further details about the Housing First Project Worker role are available here:
Job description Housing First Project Worker
Person Spec Housing First Project Worker
Application information & guidance
The Bond Board's approach to recruitment is to ensure that the process is fair, transparent, consistent and accessible. We anonymise applications by removing all personal and monitoring information before short-listing takes place.
 If you have not heard from us within 4 weeks of the closing date, please assume that on this occasion your application has been unsuccessful.
 Please note that this position requires an enhanced DBS check.
 The Bond Board is an Equal Opportunities employer and we welcome applications from the whole community.
 Registered Charity Number: 1040176