Looking for your new home
Looking for a new home can be frustrating and stressful, especially if you're not sure where to go for help or you get a few knock backs from landlords along the way. Here are some ideas to help your search for a new home go as smoothly as possible.
The Bond Board are really good. They've been really helpful to me and they've really sorted me out. They're not just an organisation, you're not just a number, they care about you.
GET YOUR SEARCH OFF TO A GOOD START
Ask The Bond Board for advice about Landlords and Lettings Agents that might let to people who are claiming benefits/on a low income.
If you will be claiming benefits to help with your rent, make sure you know how much you'll get, so you don't look at properties that are too expensive.
Read our tips below about where to look for properties and what to ask a landlord before the viewing.
Read our tips below about what to look out for when viewing a property.
If you need support to find a home CONTACT US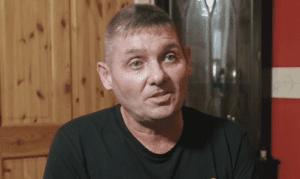 Top Tips for finding a private rented tenancy
QUID'S IN COFFEE MORNINGS-ROCHDALE
Come along to our free 'Quid's In' coffee mornings every fortnight in Rochdale town centre. Get help with looking for a home or any problems with your private rented tenancy and have a free brew (or two!) with us.
Our coffee mornings are free, friendly and informal. Even if you don't need advice, you can still come along if you just fancy a chat.