What is Letting Out?
Letting Out is part of The Bond Board. We manage properties on behalf of landlords, just like an Estate Agent does. Letting Out helps to find housing for people who are homeless including those who are single and under 35 who might not be able to afford to rent on their own. You will still get a Bond Guarantee, but the Bond Board manages the tenancy, so you come to us if you have any problems, such as repairs.
Find answers to common questions about Letting Out below.
From my very first interview to my most recent appointment, the team members that have dealt with me have been fantastic. Even staff that weren't appointed to me were brilliant. Thanks to all the team.
Applying for a Bond Guarantee
To be considered for a Letting Out property, you will first need to apply for a Bond Guarantee. You can apply for a Bond Guarantee if you can say 'yes' to all of these four questions:
Are you 18 years old or older?
Are you currently homeless or due to become homeless?
Are you claiming benefits, or on a low income and getting benefits to help with your rent?
Do you have a 'local connection' to Rochdale or Bolton?
A local connection includes:
 Living and being settled in the area for at least 6 months or 3 years out of the last 5.
Working in the area or having close family members in the area.
Find out more about Letting Out below and more about applying for a Bond Guarantee HERE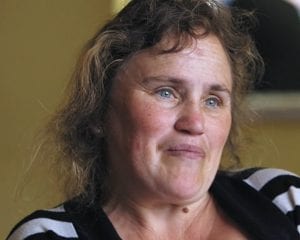 Frequently asked questions
A happy new 'Letting Out' home