The difference we make
The Bond Board exists to provide housing and support in the private rented sector for the hundreds of homeless and vulnerable households that ask us for help each year. Despite the challenges of the rental housing market, including rapidly rising rents and landlords selling up, we were able to support 1759 homeless households to get housed or maintain their homes. We also continued to deliver support, training and incentives to over 300 landlords and letting agents who provide homes for homeless and low-income households.  
These guys got me out of a homeless hostel (after spending 3yrs there!!!). Even now I get help with my flat and anything else they can help with, and I've been here almost 4yrs now Happy and enjoying my life. Thanks to all the staff that helped and are helping me. 
What you need to know about The Bond Board's impact in 2022/23
Homeless Prevention
We enabled 99% of people supported by our Making the Link service to sustain their tenancies and avoid homelessness. We were also able to ensure that 97% of people remained in their homes for as long as possible.   61% of people with notices to leave/threatened with homelessness were prevented from losing their homes or rehoused before becoming homeless by our Tenant's Advocacy Service. A further 289 households were prevented from becoming homeless across the range of support services delivered by The Bond Board.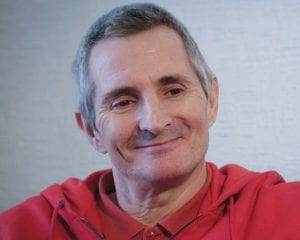 Tenant Advocacy Service
Our Tenant's Advocacy Service aims to prevent homelessness by offering early Housing Advice and advocacy for private tenants threatened with homelessness in Rochdale. With many tenants and landlords impacted by the cost-of-living crisis, the service supports both tenants and landlords to resolve both housing and underlying issues before they escalate, so that the trauma of homelessness is avoided where possible. 
 This year, we have provided specialist advice and support to 140 households. Of the cases that have been resolved, we have been able to prevent homeless in 61% of these cases. 94 service users said the service reduced their stress and anxiety, 100 reported improved knowledge of their tenancy rights and responsibilities and 49 service users had the threat of an invalid or illegal eviction removed. The project achieved a financial gain for service users of £87,460.89 via support with benefit take up, grant assistance and debt reduction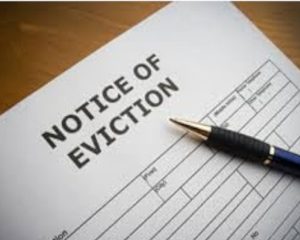 The service was amazing, you helped me in a time where I lost hope and was helpless and could not sleep at nights due to the pressure from the landlord for the eviction and being homeless. I did not know such a service was available out there to help people like us. Thank you so much Bond Board for your support.
Help Through Crisis
This year has seen a large spike in demand for support from both our Financial Re-Engagement Worker and at 'Quid's In', our community coffee morning, particularly as the cost-of living crisis deepens and fuel, food and essential household items become unaffordable for many. Our Financial Re-engagement Worker supported 121 people in 2022-23 achieving a financial gain of £154,404.16 for service users via the take up of benefits, grants/trust funds and Discretionary Housing Payments.  96 struggling households were supported to reduce their food poverty and 82 supported to reduce food poverty.  26 households with a disabled adult or child in the family have been supported with energy vouchers via our in-house 'Energy Matters' scheme 
Take up at our 'Quid's In' coffee mornings in the community, where people completed a financial-health check and increased their knowledge of financial literacy, benefits, housing options and engage in activity days to reduce their social isolation, has significantly increased compared to last year, with attendances rising from 577 to 942. We achieved a financial gain of £50,956.40 for service users attending Quid's In via the take up of benefits, grants/trust funds and Discretionary Housing Payments.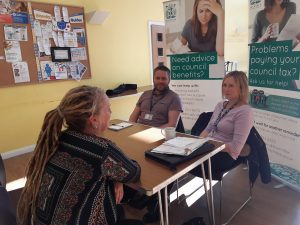 Without the help and support from Debi (Financial Re-Engagement Worker at The Bond Board), I'm not sure where I would be today. I'd be homeless and on little benefit. This lady goes beyond and over and is very good at what she does. She's helped me so much in life and I will always be forever grateful. She's kind, caring and I appreciate her. The list is endless. Thank you so much!'.
Tackling System Change-Changing Futures
The Changing Futures programme is a £64 million joint initiative by the Department for Levelling Up, Housing and Communities (DLUHC) and The National Lottery Community Fund (TNLCF). The focus of the programme is to support people facing 3 of the 5 categories of multiple disadvantage (homelessness, domestic abuse, criminal justice, mental health, substance misuse) and to create opportunities to support how local services respond to multiple disadvantage along with wider local, regional and national system change around multiple disadvantage. 
50% of the Rochdale delivery team workers have lived experience of multiple disadvantage, including a Shelter GROW trainee. We are currently supporting 21 individuals- examples of support include re-housing, intensive support for long term prison leavers, support to access detox and rehab and support, support for women who have had children removed, connection to local community services, support to access health services including mental health assessments and Care Act assessments.  
From April 2023 the team created System Change Action Plans to tackle identified system barriers relating to homeless prevention, unsafe hospital discharges, women's unmet needs, barriers to accessing mental health provision, developing co-occurring conditions provision (dual diagnosis) and barriers accessing work and skills for people with lived experience. In Sept 2022 and March 2023, we hosted and supported two Recovery Events in Rochdale to promote recovery each event was attended by over 200 people– this has led to a grass roots local recovery group "The Bigger Picture" developing to support recovery across all areas of multiple disadvantage.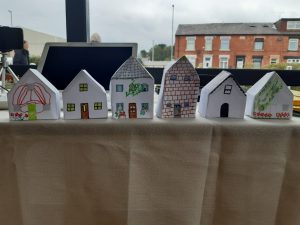 Bond Board Volunteer Project
There are 7 volunteers currently on our volunteer programme in a variety of roles which include helping in the kitchen and supporting with digital inclusion at our biweekly coffee morning and assisting the office manager. Some want to give back to our service having been previously supported by the Bond Board, some want to gain work experience for future employment and for some it helps to alleviate social isolation. When asked about his volunteering experience one of our volunteers said it was the best thing he has ever done.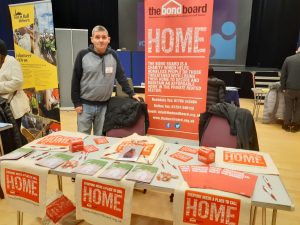 You give invaluable information to tenants that they might not have been aware of. I could have been illegally evicted if it wasn't for the service provided by The Bond Board.
Housing the homeless
Despite the crisis in the rental market, including landlords selling up and rents soaring, we have continued to work in partnership with Local Authority homeless teams, identifying and prioritising those in need of accommodation. We provided 80 new Bond Guarantees to house 121 homeless people (including 32 children) into decent, affordable private rented accommodation. We housed 32 homeless households from temporary homeless accommodation, enabling them to resettle into a long-term home and freeing up space for others in need. 523 formerly homeless households are currently housed by The Bond Board in the private rented sector and are maintaining their tenancies with support on hand from The Bond Board.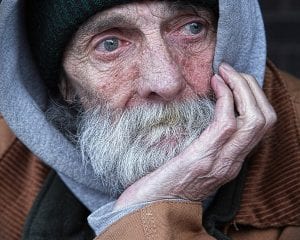 They offer support to tenants who have not always managed to maintain successful tenancies in the past. This help means the tenants have somewhere to turn to for help and advice and ensures minor problems are addressed before they become major issues.
Preventing repeat cycles of homelessness
Our Making the Link support service enabled 99% of people to sustain their tenancies and avoid homelessness. 97% of people reported increased independence and quality of life as a consequence of the support they received. 96% of people felt support reduced their social isolation, and 92% improved their social networks. An improvement in confidence in the use of assistive technology was achieved by 51% of people. 97% of people felt they could successfully deal with significant life changes and challenges. We also enabled 90% of people to learn new skills, 18% of people to participate in physical activities, 13% began volunteering, and 16% started work.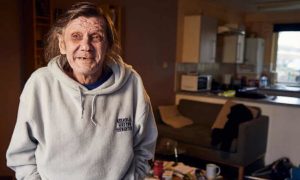 Watch one of our service users tell his story
Maximising Incomes
During the ongoing cost of living crisis, we have seen an increase in people needing support with food and fuel poverty and help for rent costs due to changes in circumstances and unforeseen costs. Across all projects at The Bond Board, we put £970,451.89 back into the pockets of our service users this year via benefit applications/appeals, debt reduction and successful grant applications.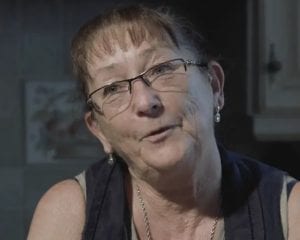 Providing innovative solutions to homelessness
There have been a number of changes to the PRS in the last few years making  access to affordable accommodation extremely challenging for people on low incomes. Increased interest rates on mortgages, a still buoyant housing market for sales and proposed tax changes all contribute to a shrinking PRS market. Despite these challenges, 'Letting Out' continues to build and provide stable affordable housing. We manage 112 properties on behalf of 81 landlords with 9 new landlords secured in the last 12 months. We currently house clients under diverse projects such as Housing First, Social Impact Bond, Trainer Flats offering Young People a bridging accommodation into their own tenancy and accommodation for those given leave to remain and in need of housing. 
We currently house 87 people affected by shared room rate changes or in single person accommodation and 41 families. All households are those most at risk from homelessness and struggling to find accommodation in the region in their own affordable and accessible housing. 
We are also delivering a project for single people aimed at providing access to the Private Rented Sector for a bespoke client group. We achieved our target of 39 single people to be housed across Bolton, Bury and Rochdale in the last 12 months and have secured further funding to deliver the project for another 2 years.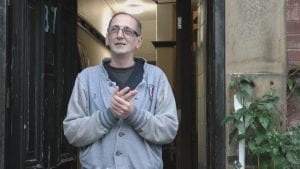 The Bond Board are very dependable. If I need to contact them, they are always there. They are helpful, friendly, and most of all, they are very experienced.
Watch our volunteer service users helping others
We believe that people who have experienced homelessness and hardship are best placed to design and deliver services for others in a similar situation.
Supporting Asylum Seekers and Refugees to settle in the community
85 households given Leave to Remain have been supported to settle in the community via our 'Asylum Support and Resettlement Project'. 60% have begun training or education, 10% have taken up paid employment and 60% have undertaken English Language skills support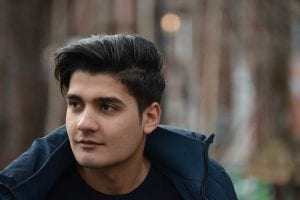 The Bond Board works collaboratively in partnership with local authorities, voluntary sector organisations and private sector landlords to re-house and/or support homeless households in Greater Manchester.
What other organisation say about us
'They demonstrate a respectful and dignified approach to the client group'.
Pennine Acute Trust
'They always provide a flexible, client focused approach'.
Rochdale Boroughwide Housing's Homelessness Team
'You work with us and other professional as part of multi-disciplinary teams, giving us expert advice to ensure that we are taking a pro-active and preventative approach in supporting residents before their circumstances escalate, ultimately preventing the families we are working with becoming homeless'. Social Prescribing Team
Providing 'Housing First' for the homeless
The Bond Board's Housing First delivery team has been delivering Housing First for 4 years, funding has been committed to deliver Greater Manchester Housing First (GMHF) for a further 2 years. The service currently works with 37 people across Bury, Rochdale and Bolton who have experienced rough sleeping, or who find it difficult to live in a hostel/ supported accommodation and require intensive support to secure a housing pathway and manage a tenancy independently.  
We have supported 40 people to move into their own homes. 33 people on the programme with the Bond Board have maintained their tenancies.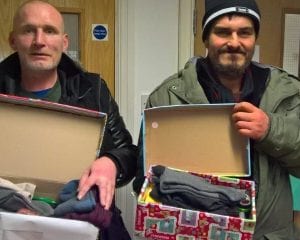 To be honest, you have to have trust with the worker. I think that's one of the reasons that I am here today, because you believed in me.
Bringing empty properties back into use
Through both the Bond Guarantee Scheme and Letting Out, The Bond Board look to bring empty properties back into use in the borough as part of the Empty Property strategy and historically accessing the New Homes Bonus for the Local Authority. Since the start of the Empty Homes service, 148 properties have been bought back into use.  We look to work with both property owners with "long term" empty properties but also those whose properties have been empty 3 months or more as a prevention mechanism so as to not allow these properties to become longer term empty. This enables owners/landlords to bring property back into use if they don't have the capital and the house is then used for a client group that otherwise would struggle for housing, increasing housing supply. In 2022-23 The Bond Board brought 13 empty properties back into use with the longest empty bought back into use was 17 years and 5 months. 
On the Empty Property initiative, we also record the amount of investment owners have placed into their properties directly to highlight private match funding. Of these 148 properties back into use we have recorded a total of £242,000 investment from owners on their properties to improve the property conditions.  
Our small works loan scheme continues to be popular with a total of 24 properties benefiting from short term capital investment with the loan collected from the rent. All properties are utilised by homeless households running at a very low void turnover, emphasising the need for stable, good quality and affordable housing in the region.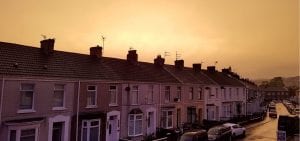 Co-Production
During 22-23 we continued our commitment to service user co-production, taking action on our service users' priorities, including their number 1 priority, social isolation. This is compounded by lack of affordable opportunities to meet with others and engage in activities which interest them in a safe and supportive space. We successfully raised funds to deliver a range of activity days for both adults and children, with service users working collaboratively to organise events. There have been 183 attendances at our Activity Days this year. Events have included paddle boating, crazy golf, a circus skills workshop and even a tour of Coronation Street!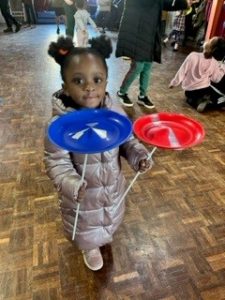 2023-24
The major challenges for the foreseeable future include the cost-of-living crisis which is hitting low income PRS tenants hard. We have seen a near doubling of people requesting support with fuel, food and hygiene poverty. As such, we continue to seek funds that will enhance the practical support available to people in crisis to ensure, wherever possible, that there is a safety net for the most vulnerable.  
Rent levels and average rents have continued to rise, with the average rent risen by 23% since 2019 nationally whilst Local Housing Allowance (LHA) which sets the level of rent assistance has been frozen since March 2020. Local research at a Greater Manchester level found that only 4% of new tenancies in the six months to 31st October 2022 were affordable to people on LHA. In Rochdale itself, only 2 properties were openly advertised at the LHA level in 6 months between April and October 2022. Therefore, it has become increasingly challenging to support people to find affordable housing in the private sector, at a time when waiting times for social housing can amount to years. To ensure a supply of affordable private lets for the homeless, we deliver several schemes, including our Bond Guarantee, property leasing, empty homes initiatives, small works loans and training for landlords. With additional funding, we could do much more. 
The Bond Board is looking for additional investment to significantly expand the reach and scope of our services in line with our organisational strategy.