Frequently asked questions about support
Find out more about support
Moving into a private rented tenancy can be really stressful and its possible that problems could happen even after you've settled in. You might be finding it difficult to manage your money, deal with your landlord or feel that you're just not coping. Support from The Bond Board can help you to get back on your feet. Scroll down for more information and get things moving in the right direction.
The Bond Board helped me from the very first meeting I had with them. Things are looking up.  I've actually got a home for me and my daughter, that I can call my own, with all my own furniture.  I feel so settled, so much more confident.
WHAT DOES SUPPORT INVOLVE?
The Bond Board supports homeless people and private rented tenants in Rochdale and Bolton. We can offer you;
1:1 support appointments with a Bond Board worker to discuss what you want to sort out and help you to do this.
Support can be a one-off appointment or over several weeks if you have a lot to sort out.
Drop-in support at our free 'Quid's In' coffee mornings in Rochdale where you can get a brew,  advice and a chat with us and other tenants. See HERE for more information.
Advice over the telephone and email.
Find answers to some frequently asked questions about support below and contact us HERE if you want to talk about getting support.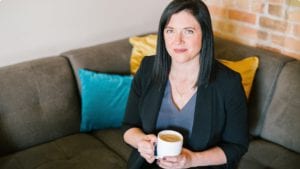 Frequently asked questions about getting support from The Bond Board.
How The Bond Board supported Anne
QUID'S IN COFFEE MORNINGS-ROCHDALE
Come along to our free 'Quid's In' coffee mornings every fortnight in Rochdale town centre. Get help with looking for a home or any problems with your private rented tenancy and have a free brew (or two!) with us.
Our coffee mornings are free, friendly and informal. Even if you don't need advice, you can still come along if you just fancy a chat.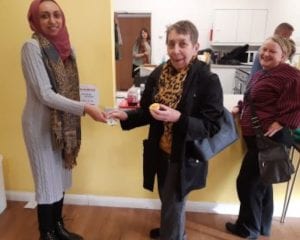 Don't struggle on your own.
If you're renting privately in Rochdale or Bolton and need support, contact us.