Save time and money
Being a landlord can be a costly business. Paying for legally required safety certificates and managing empty properties are just a couple of examples of how profits can quickly disappear. As well as the Bond Guarantee, The Bond Board offers a wide range money and time saving incentives for landlords working with The Bond Board, along with free training and events. Let us take some of the strain and support you and your rental business to thrive.
Helpful, trustworthy and they're always there at the end of the phone
TAKE ADVANTAGE OF MONEY AND TIME SAVING LANDLORD INCENTIVES
Free Bond Guarantees, with no requirement to register with the Tenancy Deposit Protection Scheme.
Potential help with the costs of safety certificates, e.g Gas and Energy Performance Certificates.
Free one year membership to the North West Landlord's Association when accepting a Bond Guarantee for a property for the first time.
The option of a full Property Management Service, for a competitive monthly fee.
Empty Property loans.
Flexible tenancy scheme, offering larger Bond Guarantee amount.
Specialist, free training including rent arrears and Universal Credit.
Outreach support, training and tenancy troubleshooting for Letting Agents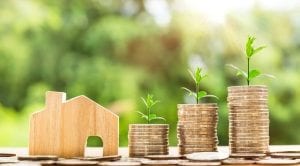 Find out more about our range of free landlord incentives.
What landlords say about working with The Bond Board