Homeless Network Project-feeding the vulnerable during Covid 19
Our news
April 1, 2020 | Alison Eastwood
We are delighted to have formed a Homeless Network Project with organisations including The Sanctuary Trust and Angie's Angels to deliver food to the homeless and those in crisis during these very difficult times. This service is for people who would normally access the local soup kitchens and/or homelessness related services for food, but are unable to do this at the moment because of Covid19. The Bond Board has donated its van to the project and volunteers are doing an amazing job getting food parcels to people in need.
The network aims to;
deliver a minimum of 150 food parcels per week straight to the front door of vulnerable people who would normally access soup kitchen
provide a minimum of 11 local people with opportunity to volunteer and support their community in Rochdale
visit at least 50 people per week and from a safe distance enquire regarding other needs thus provide opportunity to link these individuals with wider provision / mainstream services
The project has provided emergency food and welfare checks to over 180 vulnerable households so far, with the support of some amazing community volunteers who have given up their time to get involved.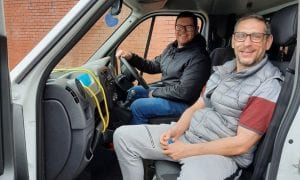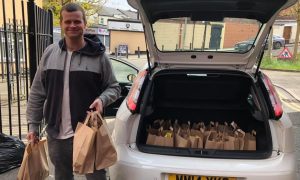 You may also be interested in…