It's party time!
Tenant news Our news
December 15, 2019 | Alison Eastwood
Over 30 Bond Board service users got into the festive mood at our Christmas Quid's In coffee morning in Rochdale. People tucked in to a buffet and fab pies from Whippey's and there were plenty of free raffle prizes as well as chatter and smiles all around. A big thank you to everyone who donated prizes and to those who attended-what a lovely morning!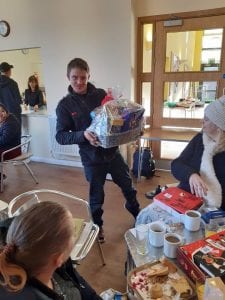 You may also be interested in…